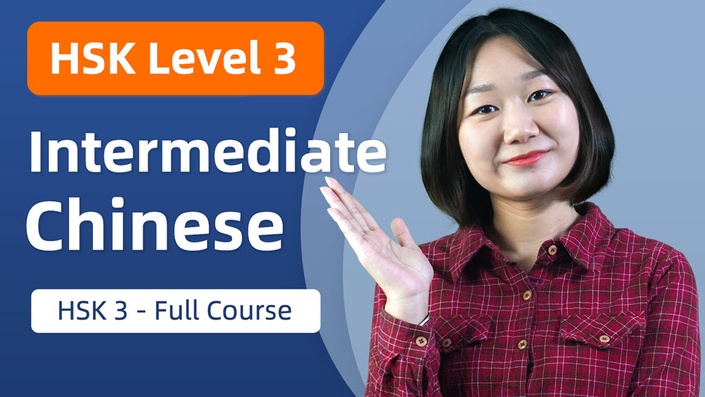 Intermediate Chinese for HSK 3 (Full Lessons)
Structured, Comprehensive and Easy Course for Chinese Learners
The Intermediate Chinese for HSK 3 Bundle includes 5 parts.
Intermediate Chinese (Part A, Part B & Part C) ($105)
Intermediate Chinese Words & Sentences ($29)
Self-assessment Online HSK 3 Tests ($10)
Buy Now ($144 $119)
Click on the button to save $25 in limited time!
No extra textbook & workbook required!
We continue the characters and stories of HSK 2 in the HSK 3 course, and add some new characters. The texts truly reflect the daily lives and language habits of Chinese people through the main character's day to day life. All the grammar and vocabulary required by HSK 3 are linked in a coherent and fun way. After completing this course, you can to fulfill basic communicative tasks in daily life, study, work and so on in Chinese. Once you buy this course, you don't have to buy extra books for HSK 3. You can easily master all the vocabulary and grammar required by HSK 3 by downloading the PDF files we provide.

What's inside the course?
✔ 18 integrated lessons with clear explanation for vocabulary and grammar; 9 vocabulary lessons for different parts of speech; 5 sets of mock tests for HSK 3.
✔ 50+ dialogue clips that reflect real life scenes, covering 300 vocabulary words and 50+ key grammar points required by HSK 3.
✔ Each lesson analyzes of a group of words that confuse Chinese learners, so as to solve the problem of easy mistakes to make from the source.
✔ 200+ example sentences to help you master 50+ grammatical structures and sentence patterns.
✔ 40+ tips of language and culture help you better understand the real language and culture of Chinese and supplement a lot of vocabulary outside the textbook.
✔ 18 lessons on the radical to help you better understand and remember Chinese characters.
✔ Comprehensive PDF file downloads for 18 lessons and PDF file downloads for 300+ Chinese character.
✔ 300+ exercises as well as flashcards for 18 lessons.
✔ Display pinyin as little as possible to consolidate the memory of Chinese characters, complying with HSK 3 test requirements.
✔ Immersive Chinese teaching with a large number of Chinese expressions and explanations.
Who is this course for?
This course is designed for students who have studied HSK 1 and HSK 2, or who can already do some simple communication in Chinese, especially those who cannot buy books or cannot study in a fixed place at a fixed time. It is also suitable for students who do not have a language environment and want to learn Chinese in a immersive way, as well as those who are interested in Chinese language or Chinese culture.

Your Instructor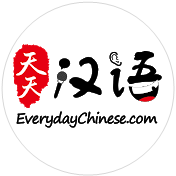 We are a team of instructors dedicated to providing the highest quality of online Mandarin Chinese courses. Dengdeng, a senior instructor, comes from Jiangxi. Joyce is a senior instructor from Hong Kong and Crystal is a course designer from Shenzhen. Our aim is to help students all over the world to learn Mandarin Chinese with ease and explore Chinese language and culture. Learn more about our team.
Courses Included with Purchase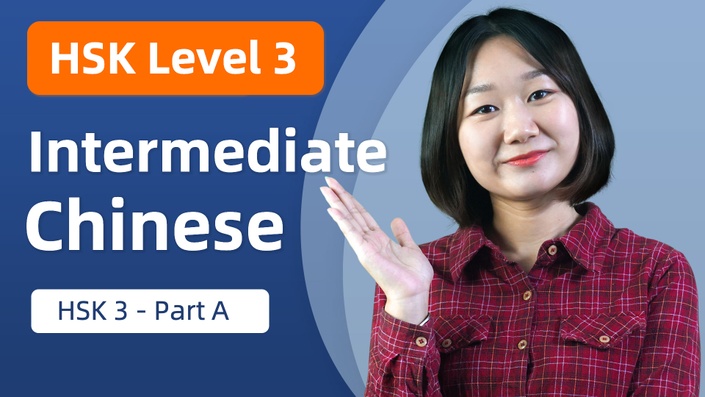 Intermediate Chinese for HSK 3 (Part A)
The Structured, Comprehensive and Easy Course for Chinese Learners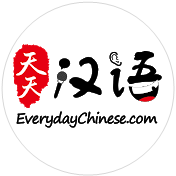 $35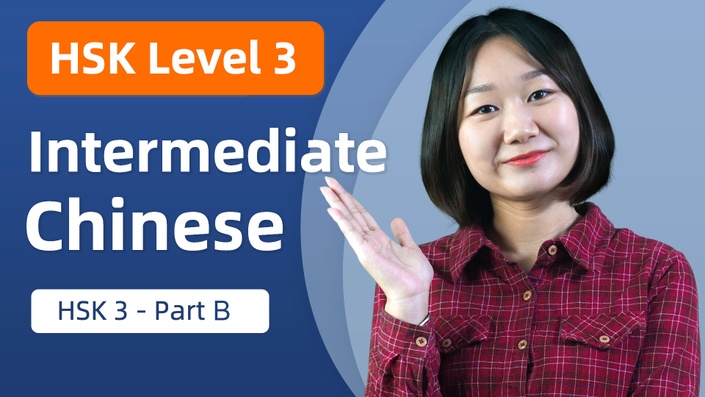 Intermediate Chinese for HSK 3 (Part B)
The Structured, Comprehensive and Easy Course for Chinese Learners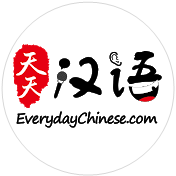 $35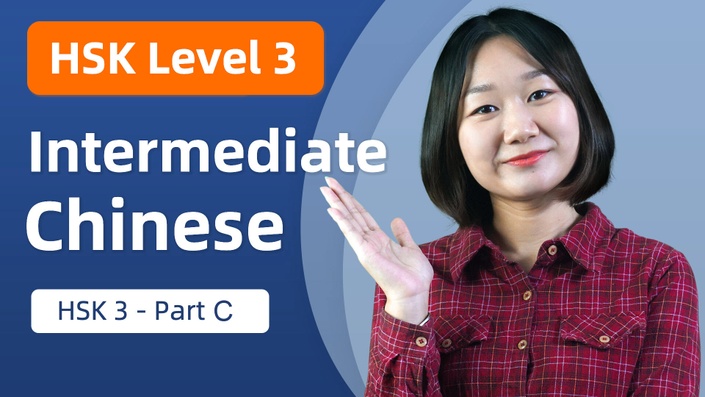 Intermediate Chinese for HSK 3 (Part C)
The Structured, Comprehensive and Easy Course for Chinese Learners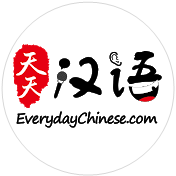 $35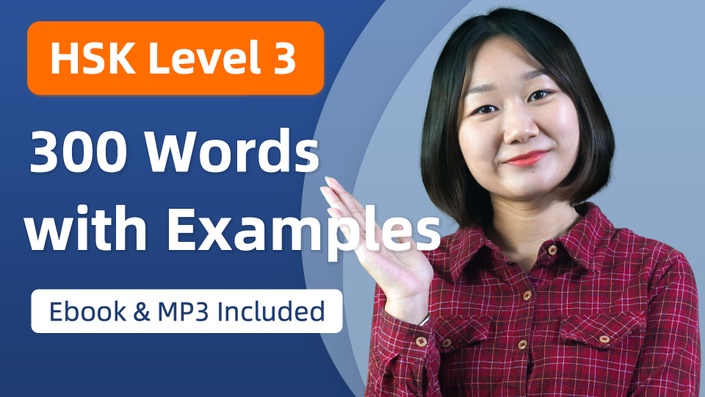 Intermediate Chinese Words & Sentences (HSK 3)
Master 300 Chinese Words & Basic Sentence Structures in Context + Ebook & Mp3 Included for On-The-Go Learning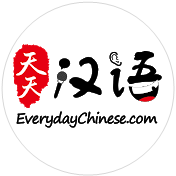 $29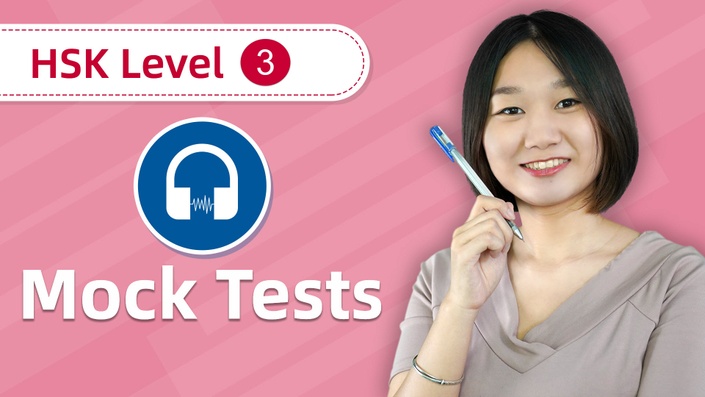 HSK 3 Mock Tests
The Chinese Proficiency Test (Level 3) - Pass HSK 3 Guaranteed!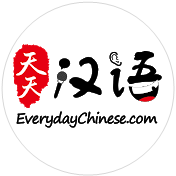 $10
Original Price: $144
Frequently Asked Questions
Do I need books to study this Course?
Absolutely not! All the lessons in this course are designed by the EverydayChinese team. Once you enroll in the course, we will offer you the lecture video, mp3, transcript, notes, quiz and pdf. Therefore, you don't need to get extra books.
Does this course cover all HSK 2 requirements?
Our course can be used to prepare for the test of HSK Level 2 as it covers almost all the vocabulary and grammar points of the test of HSK Level 2.
How long do I have access to the course?
How does lifetime access sound? After enrolling, you have unlimited access to this course for as long as you like - across any and all devices you own.

"After using five Chinese learning apps, and watching multiple Mandarin language fantasy and drama programs on Netflix, I feel that your lessons have put everything together for me! This is my third language, and I learn best if the Chinese word description is shown "ni" = you and "hao" = good, which means "hello" in English. Many teaching methods skip the middle step, which is to give the "exact" meaning of each Pinyin word. You don't skip this step, and you realize how important it is in order to really "learn" a language! You also concentrate on the basics and not how to order from in a restaurant. Great job. Xièxie, xièxie. 😊"
- Ken Cindi G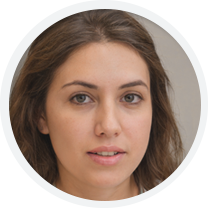 "This course is what I have been looking for. The instructors are very clear and don't speak too fast. Conversations and phrases with grammar explanations, plus the pinyin and character subtitles are very helpful."
- Juliana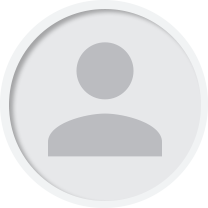 "I am not a beginner. In fact I am a bit more than half way through HSK3. I am using this beginner course as a refresher, not only for grammar but also for Chinese characters. I have to say that this crisp, well-presented and polished course is not only just well-presented; but the engaging and simplicity of explanations and clarity of spoken Chinese leave many other online courses far behind."
- Leonard